Content That Builds Your Brand
I create content that positions you as the authority in your niche or industry.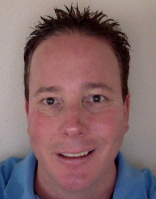 My name is Tony and I join forces with businesses and agencies to build brands, drive traffic, and market your products and services.
I specialize in content marketing and copywriting for SaaS, B2B, and B2C companies. Put my many years of experience to work for your blog or website as I help grow your audience, conversions, and engagement metrics.

What Will You Get Working With Me?
Aside from a down-to-earth copywriter (no diva here) with years of experience in all aspects of online marketing? You'll get exactly what I promise: great performing copy delivered on time.
I have over 10 years experience in both copywriting and online marketing. I ran a digital marketing agency that serviced the copywriting and marketing needs of both B2B and B2C clients. I also have experience as an in-house marketing manager (served 6 years hard labor in an office somewhere in corporate America).
I am battle-hardened, battle-tested, and have the writing and marketing chops to support your division or take your copywriting to new heights.
Give me a call or fill out the contact form below to see how I can help take the copywriting load off your shoulders and deliver content that is both persuasive and will drive new sales and leads.