Content That Builds Your Brand
I create content that positions you as the authority in your niche or industry.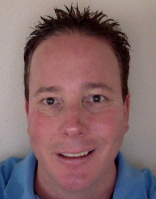 My name is Tony and I join forces with businesses and agencies to build brands, drive traffic and help market and sell their products/services.
You want your work done on time. No excuses. No delays. That's what I do. How can I guarantee it? Because I've been in the business for many years and have built up systems that enable me to be more reliable than the Maytag washing machine in your laundry room (I'm talking titanium-core 1980's Maytag model here…not those new-fangled devices built out of plastic, grass trimmings and some duct tape).
What Will You Get Working With Me?
Aside from a down-to-earth copywriter (no diva here) with years of experience in all aspects of online marketing? You'll get exactly what I promise: great performing copy delivered on time.
I have over 10 years experience in both copywriting and online marketing. I ran a digital marketing agency that serviced the copywriting and marketing needs of both B2B and B2C clients. I also have experience as an in-house marketing manager (served 6 years hard labor in an office somewhere in corporate America).
I am battle-hardened, battle-tested, and have the writing and marketing chops to support your division or take your copywriting to new heights.
Give me a call or fill out the contact form below to see how I can help take the copywriting load off your shoulders and deliver content that is both persuasive and will drive new sales and leads.